A Helpful Checklist Of Tasks To Prepare Your Home For Winter
Getting your home ready for winter may not top your to-do list, especially at this time of the year. You would rather spend your time relaxing on summer vacation and enjoy a good swim than bore yourself by doing maintenance at your home. But, unfortunately, the more you procrastinate, the more work you're going to have on your shoulders later.
If you don't take the necessary precautions before wintertime, you will jeopardize the safety of your home. Taking the time to prepare your home before winter comes will protect it from the possible damages that can take place due to snow, ice, wind, and heavy rain. Here are some simple tasks and updates for you to do to make your home prepared for winter.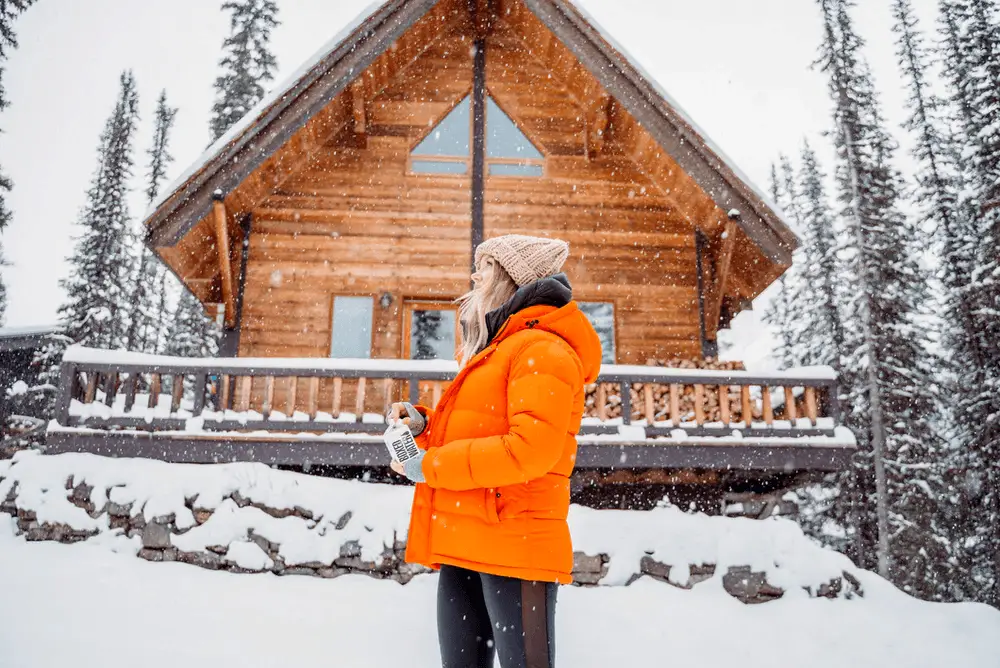 Insulate Your Windows
The chilly breeze that penetrates through your windows from the outside in the wintertime can make it impossible for you to feel warm and cozy inside your home. If your windows have air leaks, make sure you insulate them properly to reduce the chances of feeling cold inside your house.
You can add v-seal weather stripping on all sides of the sashes. They work magic to block the air from outside and guarantee that the windows can still be open and shut adequately. You can apply these weather stripping on doors as well. One of the most effective ways to seal windows is rope caulk. It can be easily framed to fill any gaps and be removed as soon as winter is over.
Shrink film is also a great way to insulate your windows. Apply it on using double-sided tape and heat it using a hairdryer to shrink and seal the drafts to remove the tape; spray rubbing alcohol on it, but make sure not to spray on the paint.
Keep an Eye on The Roof
The last thing you want at your home is to witness roof leaks after a snow storm. Therefore, the best thing to do is run a thorough inspection on your roof before the winter comes to spot potential problems and deal with them as early as possible. You will know that your roof needs repair or replacement when you notice any of these things: rust on flashing, blistering or broken shingles, grass forming underneath shingles, or cracked rubber boots.
If you're comfortable working on the roof, you can fix some of these issues on your own. However, if things seem a bit complicated for you, don't hesitate to contact a roofing contractor. It is essential to have your roof inspected to protect your roof against ice and other possible damages that can happen during winter. Ice dam build-ups cause most roof leaks, so do your best to address any issues on your roof before it's too late.
Check The Fireplace
When it comes to inspecting your fireplace, you need to do some checks outside and inside your home to guarantee that it is in tip-top shape. Let's start with the outdoor inspection. Ensure that the chimney cap is there and there are no debris or bird nests. It is best to trim any limbs or trunks near or above the chimney. Moreover, if you notice any missing or broken bricks, you should fix them immediately as this can affect the chimney's performance and cause serious problems.
The checks you need to run from inside your home are simple as well. First, make sure that the flue damper can open and seal properly. You should also confirm that there are no nests or any other item in the flue. Additionally, the inside of the fireplace should not have any broken or missing bricks.
If you notice any issues with your fireplace, make sure to request a professional inspection of the fireplace and chimney. Furthermore, in case winter arrives earlier this year, stocking up on firewood and storing it properly will come in handy.
Invest in a New Heater
According to how often you turn on your heater and how big or small the space you want to heat, you can easily determine which type of heater suits you best. If you have a small space or live on rent, an electric heater will be a great option. It is affordable and portable, but it is better used to heat small spaces for short periods.
On the contrary, gas heaters are great for large homes, especially if you want to heat your place for a long time. If you want to make a great investment, you can purchase a reverse-cycle air conditioner. Although it is on the pricey side, it is energy-saver and economical compared to the heat it can generate.
Clean The Gutters
Clear the gutters from any leaves or debris to avoid blockages that can happen in snow and rain. When you overlook cleaning gutters, possible damages can take place at home, resulting in ice dams. If you notice that rain gutters are damaged or cracked, make sure you replace them immediately.
Moreover, if your gutters are clogged with twigs, gunk, or sticks, you are likely to experience a leaky roof, or worse, water damage inside or outside your home. Homeowners explain that neglected gutters make perfect homes for honeycombs and pests. Therefore, you should take some time to clean your rain gutters before winter strikes.
Even though running some home maintenance can be boring and daunting, it is necessary to ensure that your home is in perfect condition before the cold chills set in. Therefore, it is wise to look at everything in your house that needs to be amended before winter comes. By doing the necessary repairs, you will avoid any inconvenient situations that can make it difficult for you to feel warm and cozy at your home.
Use the above hints to ensure that your home is all ready and prepared to receive winter. Some of the tasks may cost you some money; however, you will be thankful later when you guarantee that everything in your cozy haven is in tip-top shape.
Thank you for reading!