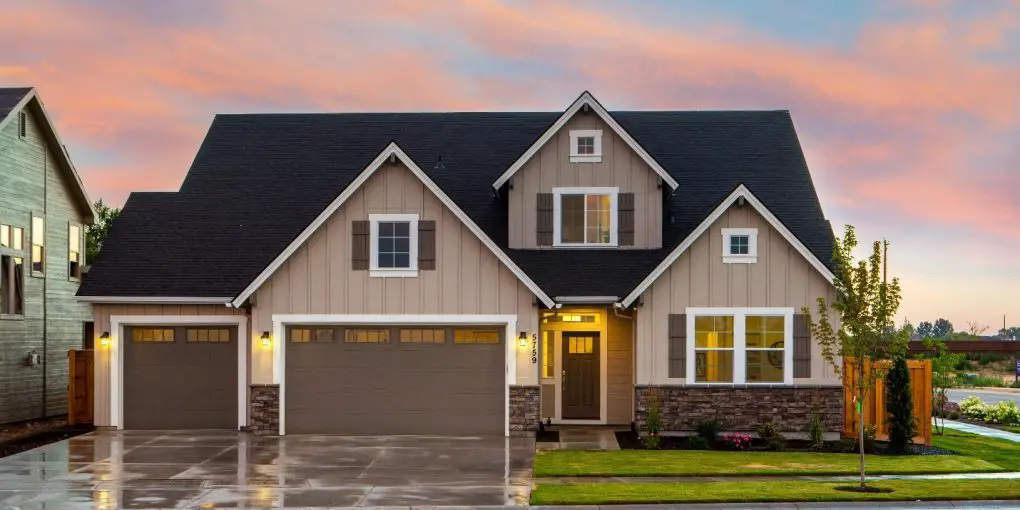 6 Financial Decisions That Will Make Taking Care Of Your Home Easier
Purchasing a house is surely one of the biggest investments you're ever going to make, so once you manage to do it, you should know that a huge weight has been lifted off your shoulders. Still, it doesn't mean that you're done with expenses.
Financial Decisions
On the contrary. Owning a house is far from cost-effective, hence, you have to be very smart about every step you take if you want to avoid any financial issues. Fortunately, there are a lot of things you can do to avoid it.
If you're not sure what to do, don't worry. You're definitely not the only one. Today, in this article, we put together a list of suggestions that will help you take care of your home and stay financially stable. Let's check them out together!
Get Yourself, Familiar, With The Lay Of The Land
Bear in mind that your backyard, as well as its surrounding areas, can have a huge impact on the maintenance your house needs. For example, if you have lots of trees surrounding your property, then you'll be forced to spend way more time on the roof and stress over plumbing.
You shouldn't be focusing on your property only, but also on the area, because it can give you a head's up in case there are some risks of flooding or any other natural disasters. That's why you should pay close attention to it.
Don't Forget Home Warranty
Many people confuse it with homeowners' insurance, which is certainly not the same thing. Why is a home warranty so essential? Namely, it is developed to cover all replacements and repairs on your appliances and systems that are in your household that are ruined due to typical wear and tear, as well as usage.
For instance, if your washer and dryer stop working after five years of use, then in that type of situation it's great to have a home warranty. Having a home warranty for your situation can oftentimes be life-saving when it comes to expenses. That's precisely why you should consider having it.
Below we will show you the importance of this type of warranty, especially for local appliance repairs, and what it typically covers:
Electrical systems such as electronic devices, lights, etc.
Plumbing systems and connected devices such as garbage disposals.
Washer and dryer and numerous hookups
Heating and cooling systems such as the AC and HVAC units, along with portable units.
Kitchen appliances, for instance, oven, dishwasher, range, and many others.
Prioritize Preventative Maintenance
If you're able to, you should set aside some money to invest it in your home's preventative maintenance. At the end of the day, practically every house requires regular upkeep. Just perceive things this way: for every penny you put into your house's maintenance, you could be saving hundreds and hundreds of dollars in various repairs.
There are some areas of your household that are most critical and they include the pipes, roof, and foundation. Every homeowner must do everything that's in his or her power to prevent chaos in these parts of their property.
Keep in mind that structural, electrical and plumbing repairs are not only quite costly but can also represent a huge risk to your house. For example, if you hire a roofing professional to carefully examine your roof (at least once a year), he/she will notice if there's some damaged underlayment or missing shingles.
If that's the case then these issues are going to be fixed on time and you'll avoid further damage, as well as huge costs.
What About Water Leaks?
A good thing about them is that they can easily be fixed, of course, if you spot them on time, however, they can cause mildew, mold, rot, and other types of damage if you do not catch them early.
Furthermore, check every toilet, as well as under-sink cabinets for constant running and leaks. Besides that, you should also go through your household to see if there are any stains or drips on the ceiling.
If you notice them, fix them as soon as possible. If you're not able to, you can always hire a professional. Better safe than sorry!
Schedule Seasonal Tune-Ups
Besides the roof and toilets, you should also be focusing on the HVAC system. It simply must function properly if you want your house to stay safe and prevent some disasters. During the cold weather, the furnace is the one that keeps you all warm and cozy and at the same time ensures that your pipes are not frozen.
On the other hand, a device that cools you down and balances the humidity in your household is definitely an air conditioner. It is widely known that having a lot of humidity can lead to mold which can destroy your belongings.
Moreover, if HVAC dies you will be forced to give a substantial amount of money to repair, especially if we're talking about replacing the whole system. Then it's going to be thousands and thousands of dollars.
So what are you supposed to do then? Easy, just contact reputable HVAC pros and spring or summer AC tune-up and during fall (which is just about now) you can schedule a furnace checkup.
Do not perceive these things as something that's not that necessary or urgent. On the contrary. They are an essential part of system upkeep. If you have regular maintenance you will quickly realize how beneficial it truly is.
Most importantly, a tune-up is going to enhance the system's energy efficiency and save you lots of money on cooling and heating costs.
Check Out Attic Insulation
This type of insulation controls moisture, withholds heat, and provides proper ventilation. In case your attic is not finished yet, inspect it to ensure that the insulation is covering every part of it. If the insulation looks damaged, then make sure to replace it.
At first glance, all these tips that were listed may appear to be overwhelming. And that's completely understandable, however, things are not that complicated as they seem. Just follow these suggestions and both your house and sanity will remain intact.
Thank you for reading!