DIY Versus Hiring a Professional
By: John | Date Posted: September 27, 2022
If you intend to remodel your kitchen or bathroom cabinets, you have many factors to consider. Cabinets come in all forms, materials, and sizes that you can pick based on your aesthetic preferences and functional needs. Unless you have the tools, skills, and insurance to perform the job, you should outsource custom cabinets to experienced professionals. Here's an overview of the benefits of DIY cabinetry vs. hiring professionals for custom cabinet installation:
DIY Custom Cabinets
Choosing the DIY route has unique perks but is seldom the ideal option. Most people don't have the training, experience, or equipment to complete custom cabinet installations. Professionals trained in the trade can complete installations, repair, and maintenance because they have the skills. Of course, you can also learn the skills and invest in the tools if you are determined to do everything from scratch.
With well-made DIY cabinets, you can save money because you won't have to pay a professional to do the job. Remember that DIY installations and repairs are time-consuming and call for attention to detail and careful handling of heavy-duty tools. If you don't have the skills, time, or tools, you are more likely to have an undesirable outcome that you will want to have replaced anyway, which translates to wasted resources.
Professional Custom Cabinets
The best way to guarantee desirable outcomes is through professional cabinet installations, repairs, and maintenance. Working with professionals has many benefits, including accountability, cost-saving, time efficiency, and quality outcome. Hiring a professional allows you to work with a company with experienced remodelers who can guarantee quality services. Professionals are licensed and insured, so your property will be in good hands.
If a professional remodeler doesn't achieve agreed results, they're obligated to redo the service according to the contract. They also have the tools to complete custom cabinet services, including tear down, installations, and repairs. You can discuss all your needs and preferences to achieve the desired design. The professionals must then achieve agreed results if they take the job. Remodeling companies also offer swift delivery of service.
Which Option Should I Choose?
DIY and professional cabinets have unique merits, depending on individual needs. Working with skilled professionals offers more advantages because it brings accountability and punctuality. Even if you can install a custom cabinet, you may not have the tools or time to do it. DIY cabinetry may also involve tearing down existing fixtures and making changes to the walls. If such changes affect your home insurance, outsource the task to a licensed professional.
DIY attempts are best suited to experienced professionals or apprentices practicing to perfect their skills. If you're investing money to have the best custom kitchen and bathroom cabinets, you need guarantees for the outcome. Working with an expert is the best way to install premium cabinets in your home or office.
Working With a Professional Remodeler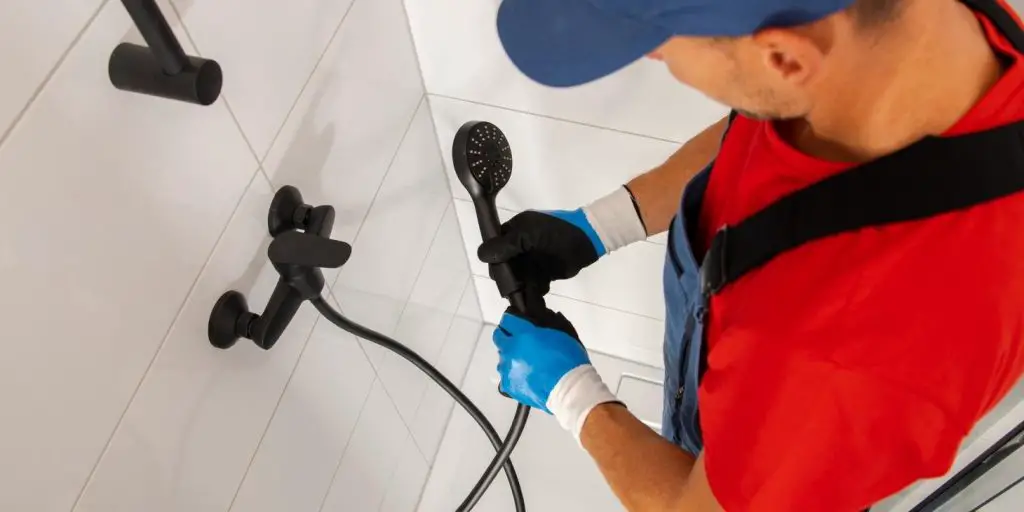 Hiring a professional has many merits only if you work with a reputable remodeler. Skilled experts with years of experience install the best custom cabinets. Stick to credible, licensed companies with insurance and service guarantees. If possible, work with local kitchen and bathroom remodelers specializing in cabinets.
Every property holder requires to oversee plumbing emergencies now and again. Regularly, the chief motivation is to look for a specialist laborer to employ and have them fix anything to fix. However, could we simply own it. It's not for the most part, financially pragmatic to go to the experts for these family conditions. There are plumbing endeavors you can do isolated, so we ought to explore these tasks and those times when you could have no genuine choice but to call for help and enlist someone.
Toilet Tank Flood
You'll know it when you see water spilling into the bowl even after you have flushed it. You can do this isolated basically by turning off the shut-off valve on your tank. Move the float arm inside the toilet tank so the flapper valve finally closes. Continue changing and running test flushes until the flood stops. Regardless, you could need to get capable lines to assist in case the issue happens after a couple of tries to change the float arm.
Spilling Lines
This is one lines task for the experts. Your commitment here is to turn off the water valve related to the spilling pipe, but the wide range of various things ought to be done by an arranged capable. Pipes, for the most part, spill due to utilization of some sort and may achieve shape if not immediately.
Burst Lines
Obviously, this is another occupation for a specialist jack of all trades, but you'll have to do two or three things while keeping things under control for them to get to your home. In the first place, switch off the chief water supply to prevent flooding. Guarantee all apparatuses in your home are turned off with the objective that the water can drain completely. Switch off all machines that might have collaborated with the water, and mindset executioner of your water warming structures. Inspect the wellspring of the opening. That way, you can be prepared for the jack of all trades' appearance and make his occupation more direct.
Discouraged Channel
By and by, this is another line task you can do in isolation. Make an effort not to use substance cleaning specialists as of now, as a versatile unclogger could take care of business. The primary time you should go to these privately gained cleaning experts is if they impede the as yet remaining parts. Moreover, if that really isn't disposing of the blockage, you can put a holder or tank under the line arranged underneath the sink. This line is known as the catch. Discharge it, make a pass at wiping out the blockage and replace it, resulting in flushing out the waiting blockage with warmed water.
These are just four lines of emergencies that routinely happen in families the country over. While there are various issues you can fix in isolation, it would regardless be ideal to call a jack of all trades if you really feel off-kilter with doing it without any other person's assistance. For sure, it will, regardless, cost you cash, yet nothing appears differently in relation to what you could have to spend accepting your home gets stained by water hurt.
Thank you for reading!