5 Minimal Changes to Improve Your Home's Aesthetics
By: John Garcia | Date Posted: November 3, 2021
Studies suggest that people who consider their homes as unfished and cluttered experience an increase in depression. What's more, living in a dark house can cause you to feel lethargic. Simply making a few adjustments will not only improve your mood but also enhance the aesthetics of your home.
Improve Your Home's Aesthetics
In this article, we've provided five tips that will transform your home's dreary interior into a space that you're proud of. Keep reading to find out more about skylights Melbourne locals are installing, potted plants, and much more.
Paint Your Walls a Lighter Shade
Dirty walls with scratches and peeling paint are extremely unappealing. What's even more unattractive is a room with minimal light and dark walls. Painting your walls can clean them up and cover any imperfections that are affecting the look of the space.
Ideally, you want to paint your walls with lighter shades to brighten up your space. Choose bright whites or light cream tones. You should also consider how natural and artificial light affect the color of the paint you choose. That's why most homeowners play it safe and choose to paint their walls white.
What's more, white walls can make a room look bigger. Darker tones tend to make spaces seem smaller.
Add Mirrors to the Walls
Another way to spruce up your space is by adding mirrors to your walls. Mirrors come in various shapes and sizes, and you can get ones with wide or thin frames. So, have fun creating a unique final product.
If you have a large hallway, place a big rectangular mirror at either end of it to create a stunning focal point. Round mirrors work well for large living rooms and bedrooms. You can also place three or four small square mirrors in various patterns on your wall to create a unique effect.
Mirrors can also make your space look bigger if you place them in the correct position. You want to place your mirrors where they will reflect the most light. If you're placing mirrors in your living room or bedroom, put them on a wall that's opposite your window.
Install a Skylight to Enhance Lighting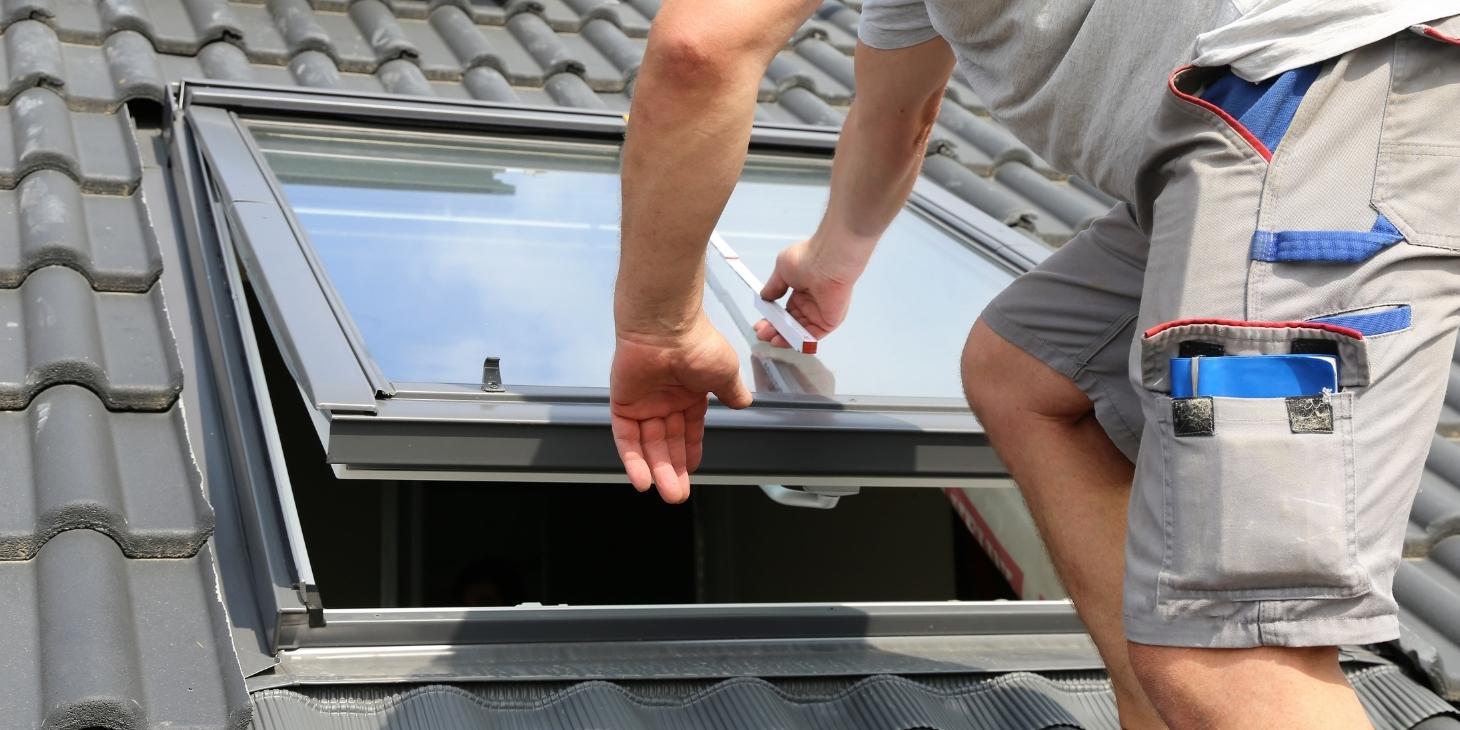 Do you have a dark and dreary home office? Or perhaps your hallway isn't getting enough light. Skylights are ideal for allowing natural light into dark spaces in the home. There are different types of skylights to choose from and they come in different sizes.
Your skylight will go well with light-toned walls and if you install mirrors under a skylight it will disperse even more light around a room.
Additionally, a skylight brings in natural warmth from the sun. So, if you have a cold room, installing a skylight can be a way to slightly increase the room's temperature. If you want to let in more fresh air, choose a skylight that can open.
Benefits of a skylight include:
Lower energy bills (electric and heating)
Adds value to your home
Views of the sky
Comes with dark or light frames
Blocks harmful UVB rays
Upgrade Your Floor
When your floors start to look dull, so will the rest of your house. Cracked tiles, rotting wood, or peeling vinyl can make a home seem less inviting and sleek. Many homeowners also feel carpets are also not ideal because they tend to get dirty quickly and they're difficult to clean. Carpets also increase the effects of allergies.
If you want to enhance your home's aesthetics the best flooring is laminate. They come in a variety of colors and even grains that resemble authentic wooden floors. You can pick from different finishes too so if you want a rustic look you can choose distressed laminate.
On the other hand, if you want something more durable natural stoned tile is the best choice. Glossy marble works well for lighter-toned rooms and matte granite looks stunning in homes with natural wooden accents.
Place Potted Plants Around the Home
Bring nature into your home by adding potted plants to tables and use this method to fill empty corners of your house. Adding green leafy plants will enhance the beauty of your home, especially if the majority of your furniture is made from wood.
Here are a few benefits of potted plants around the home:
Reduced stress levels
Adds color to your home
Plants can help you recover from illnesses quicker
May improve indoor air quality
Plants look beautiful in natural or artificial light
Improve Your Home's Aesthetics
Some people place potted plants near lamps and mirrors. Place smaller potted plants on tables and bigger ones on the ground.
Just a warning: if you have pets, make sure the potted plants you choose aren't poisonous to them.
Final Thoughts
So, what will you pick? Choose skylight Melbourne companies that are going to help you bring in more natural light. Or upgrade your floors and walls to improve a room's color and light dispersion. Simply making slight adjustments to your home can improve your mood and the overall look of your house. Use the tips in this article to spruce up your space and you'll be surprised at the final results.
Thank you for reading!