8 Safety Rules to Follow If You Have a Backyard Pool
By: John | Date Posted: August 5, 2022
If you have a swimming pool in the backyard, safety should be your first priority. That's why you want clear guidelines in place to help keep everyone at your home safe in the pool and patio area, including adults and children.
Safety may be greatly improved by clearly defining and expressing acceptable and unacceptable behavior standards. The first step to having a safe swimming pool is to ensure that it meets all local codes and regulations. Here is a helpful list of backyard pool safety rules for anyone using the pool and backyard area:
Don't Swim Alone
Swimming with friends is a great way to stay fit and have fun. But swimming with someone else is much safer than swimming alone. If something goes wrong while you're swimming, you have a partner to look to for help.
If you swim alone, you are more likely to become dizzy, lose your balance, or fall into the water.
Moreover, swimming with a partner or friend will help you sharpen your swimming skills. You can both work on your stroke and swimming technique, or you can practice safety skills like how to swim in a group or what to do in an emergency.
Swimming with others can also be a great way to make new friends. And it is a great way to get in shape since swimming is a low-intensity activity that can be done almost anytime. If you're going to dive into a pool, make sure you do so with at least one other adult present. This will help prevent drowning accidents.
Avoid Swimming at Night or During Storms
It's also important to avoid swimming when it's dark outside because you won't see obstacles in the water. And even though pools are usually covered with lights, they aren't always visible underwater.
While swimming during the day may seem like a great way to stay active and enjoy summer, it is important to remember that swimmers can get into dangerous situations. There are still risks even if you are in a safe swimming area.
For example, you run the risk of drowning if the water is too murky, or you run into other swimmers who may be too exhausted to swim safely. You can also get injured from being too hot or too cold.
You can also be struck by lightning or injured by a tree branch, rock, or other debris in the water. And, of course, you run the risk of contracting common aquatic illnesses like germs and parasites if you swim in poorly maintained pools.
Thankfully, there is a Dolphin Escape pool cleaning device that makes it possible to easily clean above-ground pools efficiently. It doesn't require much maintenance and automatically cleans your pool without assistance.
Always Wear a Life Jacket
A life jacket is an essential piece of swimming equipment. It's designed to keep swimmers safe by preventing them from drowning in the water. Life jackets are available in a variety of sizes and styles, so be sure you choose the right one for you.
When you swim, you are normally much more prone to drowning if you are in the water than if you are in a boat or on land. While swimming is generally considered a low-intensity activity, it is still very strenuous. You are exercising your arms, legs, back, and chest muscles in addition to your heart and lungs.
Swimming is also a great way to burn calories, but it still takes a lot of effort, so it can increase your metabolic rate and make you sweat. And for this reason, it may aid you in losing weight. But it is important to remember that swimming is strenuous and if you are not used to swimming, it can increase your risk of injury, like becoming dehydrated or overheating.
To prevent this, it is important to always swim with a friend and drink plenty of water to stay hydrated. And, if you are swimming in a pool, wear a life jacket so you don't accidentally get into the water.
Be aware of your surroundings and stay within arm's reach of children who are swimming unsupervised (or use approved flotation devices).
Never Dive into Deep Water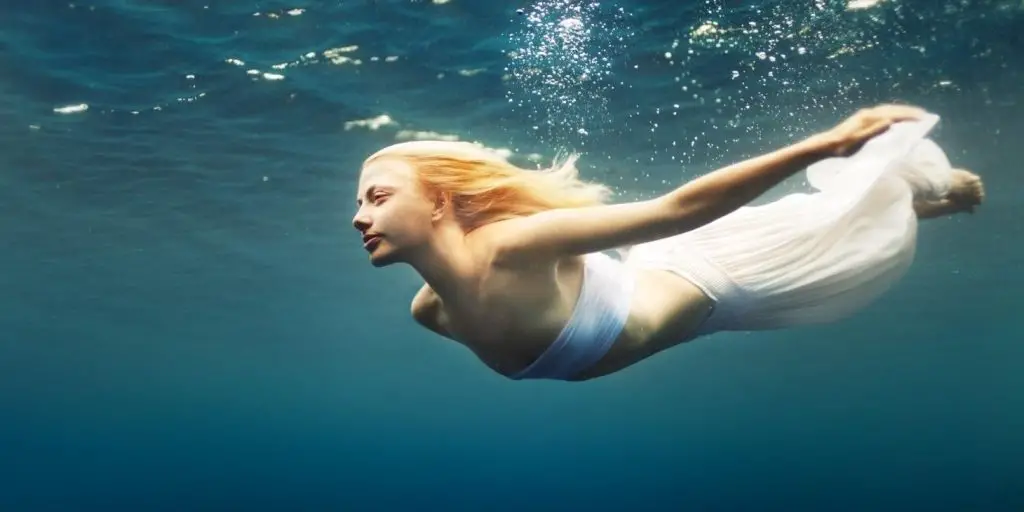 If you're planning on having a pool in your backyard, you'll need to consider how deep the water is. You should never dive into any body of water deeper than your waist. This will help prevent drowning accidents.
This is a severe warning since diving into deep water sometimes can be dangerous if you are not a good swimmer. If you are swimming in a pool, stay away from the deep end and never dive there. There are several reasons why this is a bad idea:
You could easily get too exhausted to swim back to the shallow end.
You could easily get stuck in the drain or filter at the bottom of the pool.
You could easily knock your head on the floor of the pool due to the depth.
You could accidentally injure yourself on the bottom of the pool, like your feet or your legs hitting a drain or the edge of the pool.
Drink plenty of fluids, especially water, before entering the pool. Avoid drinking alcohol while swimming, and never swim if you are feeling ill or have had a recent illness.
Stay Out of The Shallow End When Children are Around
If you're unsure whether your child can swim, ask them to demonstrate how they would do so safely. You can also use a floating device such as a life vest or inflatable ring.
Swimming pools are enjoyed by everyone from kids to old aged people. However, it is especially important to be careful when children are nearby.
Children especially love to swim in the shallow end of the pool, where they are likely to accidentally fall into the water or be swept away by the current.
It is also dangerous to allow young children to jump into the water from any height, as this could easily result in serious injury—no running, diving, or horseplay in or around the pool area.
Do Not Jump Into the Pool From Any Height
If you love to dive into the pool, you should be careful not to jump from any heights. While diving into the pool from a diving board or a dock is generally considered safe, jumping from any height is not.
Jumping from any height into the water can cause injury. If you love diving and want to dive into the pool, make sure you take every precaution you can. Stay away from all jumping activities if possible. Do not jump into the pool from any height, including the deck and surrounding areas!
Don't Use Glass Near Pool
It can be tempting to let loose and enjoy an alcoholic beverage when you're having a pool party. A game of beer pong or two, perhaps. However, these beverages can create quite a mess if they aren't handled with caution.
So how are you supposed to enjoy your pool party if you worry about breaking your favorite glass mug? Well, it turns out that some shatter-proof solutions will keep you safe and happy!
Glasses are fragile and easy to break and can cause accidents while swimming. They easily become transparent underwater and can be hard to notice. Instead, use paper cups or mugs that are made of plastic or foam. You can drink from a can too!
Don't Force Anyone to Swim
We often have the temptation to push people into the pool, especially in the midst of a lively pool party. However, this may be risky, and you may unintentionally cause serious harm to others.
It is also not safe to push someone into the water without knowing if they can swim or not. This can lead to severe trauma or even death. It can also hurt those who are swimming in the pool.
Conclusion
Taking care of your above-ground swimming pool is important, not least because swimming pools can simultaneously be one of the most fun and dangerous areas in your house. Swimming pools are great, but they also pose some risks if you do not take the precautions outlined above.
Therefore, follow the rules you just learned and keep yourself, your family, and your friends safe. Among other things, you should always be aware of your surroundings and know how to react in case of an emergency.
Thank you for reading!