1
How Safe Is Your Home? Figure it out!
Based on data from 2017, the average American will invest $321,000 on a home. That home is the most significant investment that most Americans will ever make. When you think about it, the money you spend on your home is ongoing. The initial closing costs and legal fees are just the first financial hurdle faced. From then on, your home requires money to be constantly invested in it for it to be home.
From the monthly household bills to the decorative items that you continuously buy to feel like home to you. You'll never stop paying into that one building. But, where would we be without the homes that we have today?! We are so lucky to have the luxuries that we do.
But they are luxuries that need protecting yet often are not protected enough. From home warranty plans to hidden cameras, there are plenty of ways to protect your home. Considering that a home faces so many risks, it is worth considering how to protect it. Some of the following figures might shock you and will put the risks a home faces into perspective!
There are 2.5 million burglaries in the US alone. There are also 358,000 house fires on average in the US. 14.6 million homes are at immediate risk of flooding. So you see, there are a lot of reasons to think about how safe your home is. This 4 point checklist talks about some of the key ways you can protect your home and give you an idea of how secure it currently is!
Home Warranties
Home warranties should be essential, not optional. Many US homeowners chose to ignore the benefits of home warranties as they don't want the added cost each month. But when you weigh out the pros and cons and the risk that many US homes face, home warranties become very appealing. The great thing about a home warranty is that they protect against so much.
Your HVAC system has broken? Home warranty packages can cover that. Your water has stopped working, and you have a house full of children that need to get washed and dressed ready for school? A home warranty allows you to cover the cost without financial worries. A home warranty is a service contract that will cover repairs and replacements for any of your home systems or appliances.
It doesn't matter if you have lived in your home for years; you can still take out a home warranty and start reaping the benefits. When you consider that the average cost of a replacement HVAC system is $5,100, the investment in a home warranty seems worth it. Don't panic about the added monthly financial cost; there are various plans to suit every need.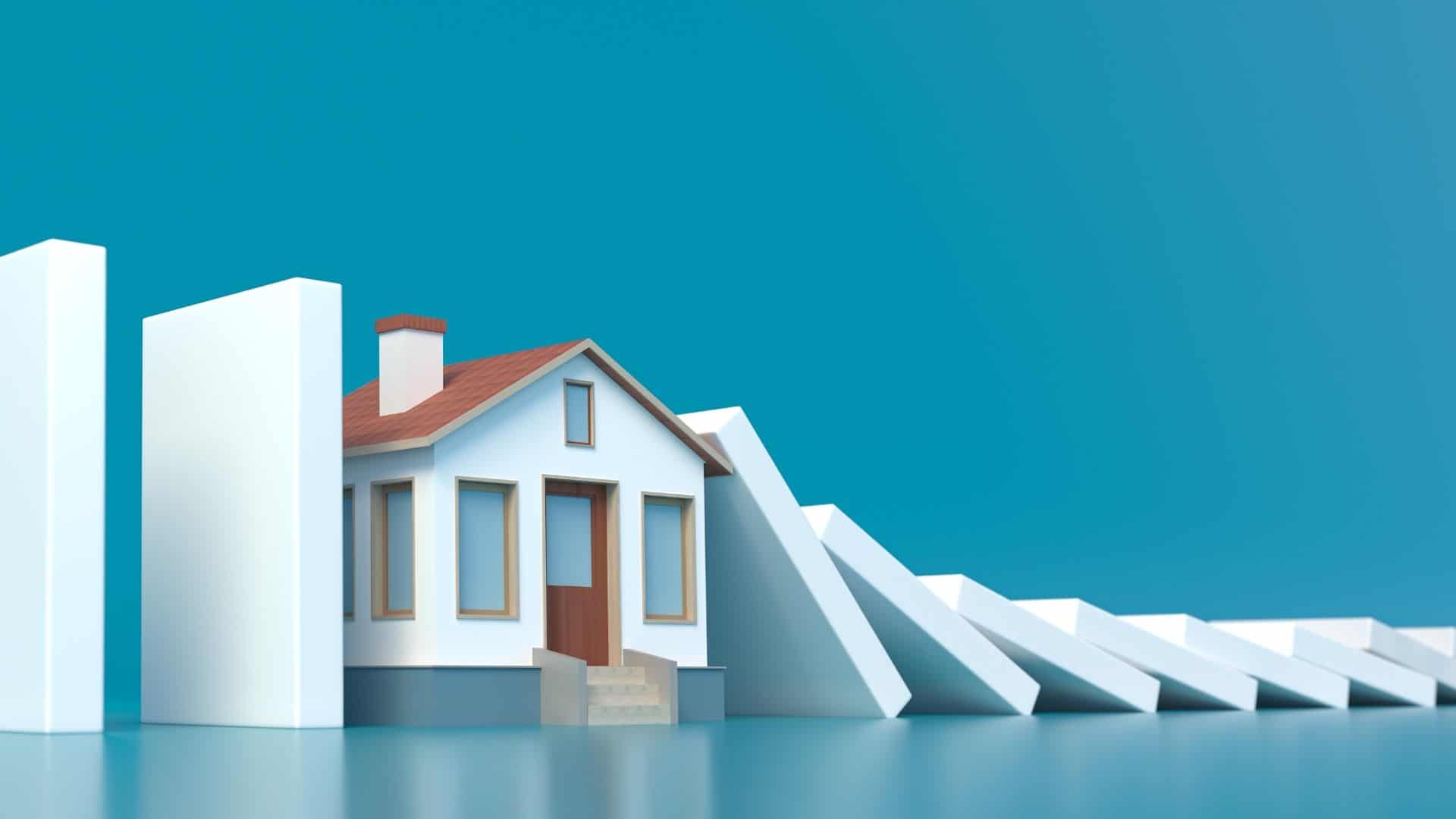 Security Systems
Security systems are one of the best investments that a modern US homeowner can make. As you can see from the robbery figures, the chances of being robbed are probably a lot higher than you might think. Security systems are great for so many different reasons. Not only do they reduce your chance of being a victim of a home invasion, they give you complete peace of mind whenever you aren't in your home. The most common and simple security system that most US homes have is an alarm.
The alarm will emit a high-pitched noise for everyone to hear. A triggered alarm often sends an automated message to you or yourself and a security company. The noise alone is enough to make most intruders run. Many US homes have taken their home security to the next level. From indoor and exterior security cameras to security lights that illuminate the yard whenever someone comes within proximity to the house, US homeowners are going all out to protect their homes.
Storm Protection
Depending on where you live in the US, your home may be susceptible to storm damage. Whether it be hurricanes, tornadoes, tropical storms, or simple flash floods, many US homes are at risk of damage. From minor leaks to significant structural damage, it is essential to think about the risk factors in your local area and how you can avoid serious problems.
Many US homes that are at risk of being in the path of a tornado or hurricane install storm shutters, which we would highly recommend. These prevent the windows from shattering during adverse weather. Flood-proofing your home might also be essential at certain times during the year. One method of flood-proofing is to make the foundation watertight with concrete.
Fire Safety
Some parts of the US have dry summers with soaring temperatures which is the perfect concoction for fires. From forest fires to simple house fires, nearly every home in the US should class itself at risk. The obvious first-line protection is smoke alarms. Smoke alarms alert you to the slightest detection of smoke, making it easy to catch fire in its infancy before it causes damage.
Most of the time, there are many things that a homeowner can do to protect their home from a potential fire. From ensuring safety when cooking in the kitchen to making sure all plugs are turned off when they are not in use, there are plenty of ways that we can be our protection against fire risk. Statistics show that the leading cause of home fires in the US are cooking equipment, electrical equipment, and candles. Ensuring the safe use of items like these should help prevent a fire. Of course, if you ever do experience a severe home fire while you are in the building, leave immediately and don't try to put the fire out yourself, and don't try and grab your belongings.
Conclusion
There are many other ways to protect your home, but this 4 point checklist gives you an idea of some of the primary ways you can ensure your home is always safe. In most cases, as long as you are a responsible homeowner and take the proper steps to secure your home, you will live a peaceful life for as long as you are in the house.
Thank you for reading!