How to Buy a Generator That's Best for You
Are you worried about a potential power outage in your home? Is your go-to reaction to a power outage packing up and cramming in at the nearest relative's house? If so, then you need to learn how to buy a generator the right way.
Doing so can be the answer to all of your problems. It can ensure that you have backup power for all of the essential items in your house if the power goes out.
See below for an in-depth guide on how to buy a generator that's the perfect fit for you and your family. Be sure to consider all these points as you shop around.
New or Used?
One of the biggest reservations that most people have about purchasing a backup generator is the price range. Typically, they can't justify making that level of purchase on an item they don't immediately need.
If you're currently experiencing a lengthy power outage, then that might be all of the justification that you need to make the purchase. However, if not, then you might be looking to find a customer-friendly price.
If that fits your description, then you should shop for used generators for sale. It's the same as buying a used car instead of a new car or buying an established property rather than building a new house.
Doing so can help you shave off a significant amount of money and help you get high-quality brands with the exact power you need.
As you'll see below, there are several other factors to consider while you shop. It would help if you never jumped out at the first one that you come across. Buying a used generator can help you get the highest return on your investment.
Whenever you experience a power outage in the future, you'll be all set, thanks to the used generator purchase you made!
Signs You Need a Generator
Perhaps you're thinking of purchasing a generator but are wondering, "do I really need to buy one?". The answer is different for everyone.
It's safe to say that you'll use the generator several times. However, there are telltale signs that you need to purchase one right away. Here are the major ones.
You Have Frequent Power Outages – Does it seem like your property experiences more power outages than your friends? That might actually be the case. The power grid you're on might not be as reliable as theirs. If that's the case, you need a generator to provide power anytime those power outages occur.
You Don't Have a Plan B – Many people find themselves stuck whenever a power outage occurs. They don't have a plan beyond packing up and finding someplace that does offer power in the short term. If you purchase a backup generator, you'll always have your "plan B" ready to be used. You'll have all the comfort you need until the power comes back on.
You Want Peace of Mind – Who doesn't, right? If you find yourself cringing every time a heavy storm comes through, it's time to stock up. Get yourself the necessary generator to power up your essential appliances until the power turns on again. You'll have more confidence every time the weather gets bad.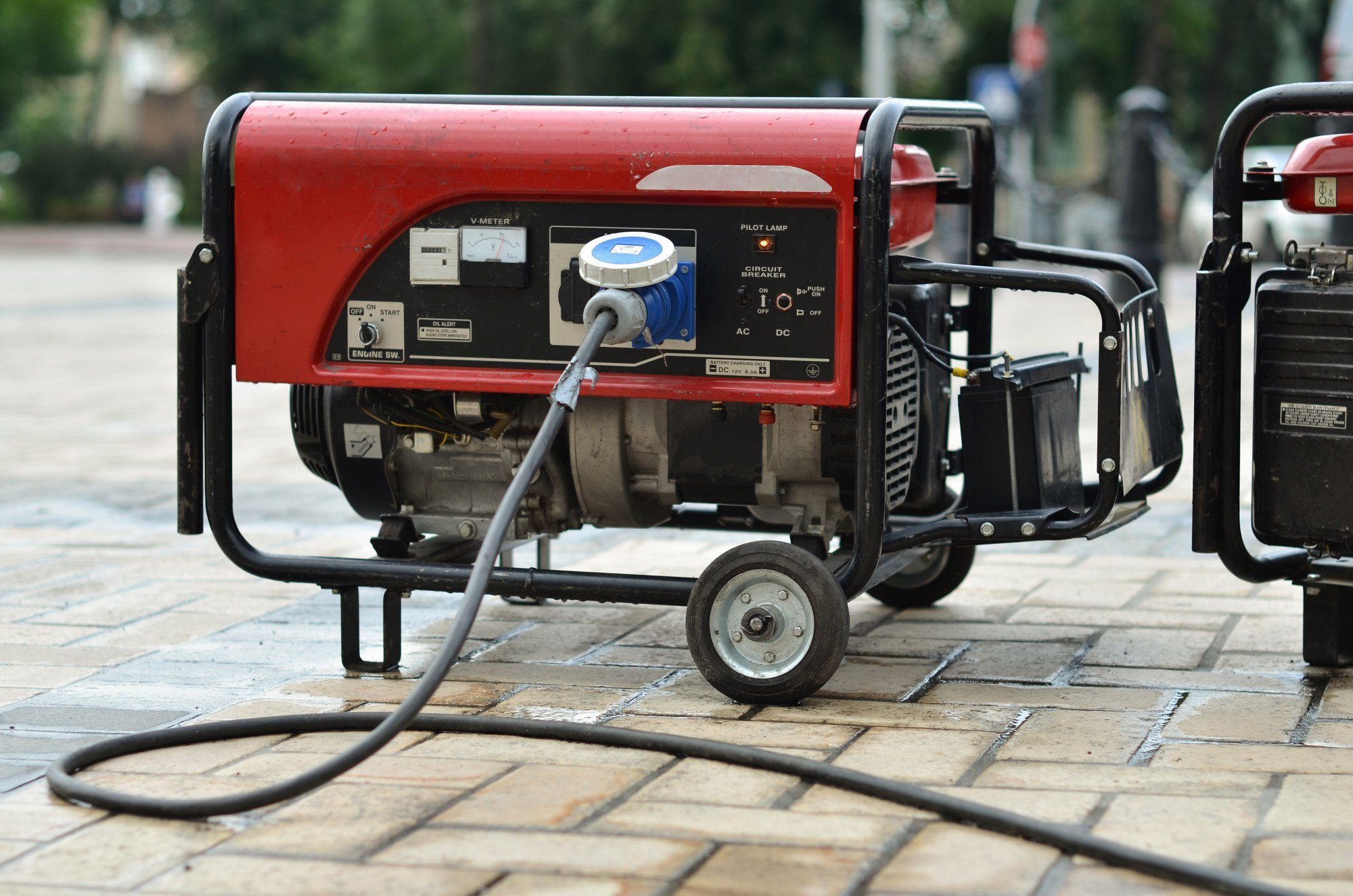 How Much Power Do You Need?
Whether you knew it or not, generators come in many different sizes. They can come in sizes that pack in as little as 2,000 watts or packs in as many as over 20,000 watts.
To most of you, that was gibberish. To find the right backup generator, you need to understand what the wattage does. In other words: how much wattage is enough for your needs when the power goes out. Here's a guide you can reference:
2,000 watts or below: enough for the short-term power outage. It can offer enough power to keep your fridge running, up to 10 lights, a phone charger, and a home security system (to keep away burglars during a power outage).
3,500 watts: All mentioned above, plus a small air conditioning unit. This is especially ideal during the summer months.
7,500 watts: All mentioned above, as well as a sump pump, furnace, and well pump for your plumbing. This is ideal for when you live in a climate with blistering cold winters.
There's also the opportunity (if you're open to it) of purchasing a home standby unit. This will cover all of the appliances that you need. That includes all lights, washer, dryer, HVAC system, kitchen appliances, electronics, and so on.
If you're looking for the "Goldilocks" fit for a common household, finding a midsized inverter (up to 3,500 watts) is your best bet. It will keep the price range somewhat modest yet cover most of your basic needs around the house.
What Must-Have Features Should You Consider?
You might be surprised at what modern backup generators can do. Some have things like an automatic start feature, low-oil shut-off feature, and so forth.
It's all about considering your budget and the features you want in a backup generator, then seeing how those two relate.
For example, you might look for something with an electric start feature so that all you need to do to start the generator is push a single button. Having a low-oil shut-off feature can make sure the generator shuts off when it's (you guessed it!) low on oil to prevent significant damage to the generator.
How to Buy a Generator for Your Needs
Now that you have seen a detailed guide on buying a generator and finding the right ones for your needs, be sure to use it effectively.
Remember, while you might not need the backup generator today, you will be thanking yourself for the purchase when the going gets tough. Buying one now can help you when your family has no power and no other options.
Be sure to browse our website for more articles on buying backup generators and many other topics that you will enjoy reading about.
Thank you for reading!