How to design outdoor living space
If you look at a dictionary, you will find that a house is a place where one lives as a permanent family member. A home is not only a four-walled abode built to be lived in; instead, it is a place where the family members reside and make memories, share waves of laughter, and spread love.
So, the selection of a house, its construction, and design are all made with great zeal and enthusiasm. Adding outdoor living space to a house is not a new concept and has become common over the past few years. Outdoor living space is a place designed at the furthest distance from the main building.
These places were initially equipped with nothing more than a patio furniture set and sometimes with a grill. However, like with all other things, decorating outdoor living spaces has also changed with time. In modern times, outdoor living spaces are being decorated with different accessories like televisions, kitchens, and even dining furniture to dine in and enjoy meals.
Different materials are being used for paving these places, including asphalt, stones, concrete, and even woods, depending upon the area and budget. The pavers' selection is a bit tricky process as the requirements vary from place to place and person to person. There is no need to worry; this article will provide you with all the important details on designing outdoor living spaces using the right pavers.
Types of outdoor living spaces
Whether you live in a small townhouse or a grand house situated in the city suburbs, the inclusion of outdoor living spaces is guaranteed to add to the house's luxury. Moreover, these spaces are also accustomed to providing comfort to the inhabitants. There are many different outdoor living spaces that people opt to add to their homes, including outdoor kitchens, fire pits, dining spaces, and a TV lounge.
What are pavers?
Before discussing the use of pavers for decoration purposes, knowing about the pavers is a must. Pavers are stones or slabs used to pave the driveways, outside living spaces, patios, pool decks, etc. The use of pavers for outdoor flooring is a popular approach and exhibits many benefits compared to slabs. Pavers are manufactured from different materials, including asphalt, concrete, and stones. However, concrete pavers are more in demand because of two main reasons: durability and attractiveness.
Use of pavers for designing outdoor living spaces:
As already discussed, pavers are being used to design outdoor living spaces like kitchens, fire pits, TV lounges, and dining areas. The ways through which you can design your outdoor living spaces are discussed below.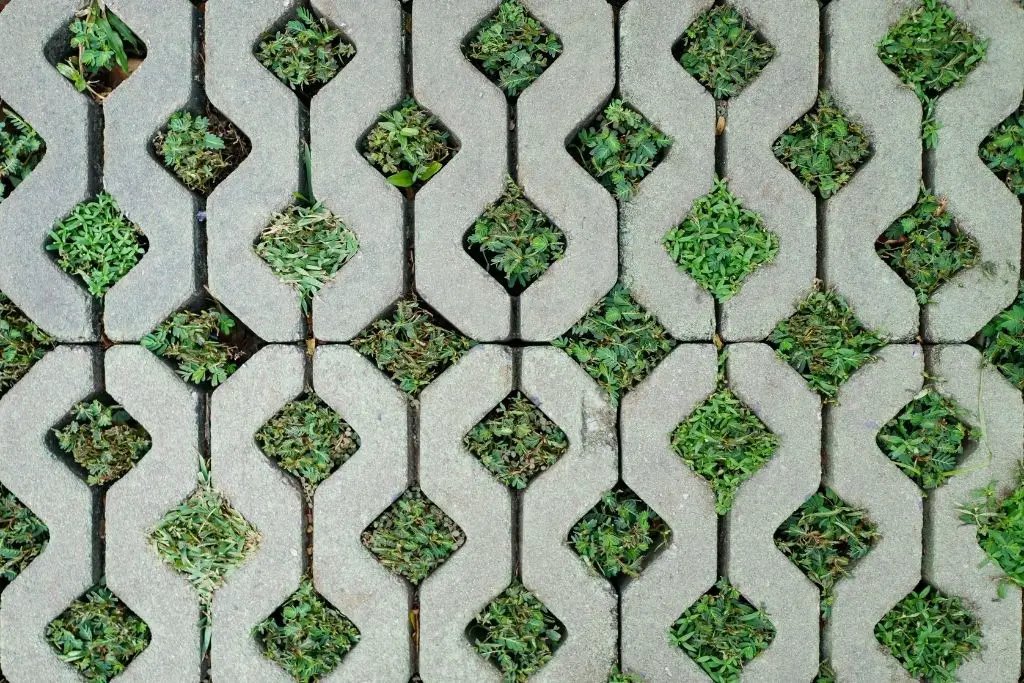 1. Designing the outdoor kitchen area
Outdoor kitchens have gained much popularity throughout the past few years. It is an exciting option that offers fun and comfort both for the hosts and the guests. The outdoor kitchen center is the grill, along with other materials used for preparing and serving food. For the outside kitchen area, wooden pavers are considered the best option. The reason is that pavers provide durability, attractiveness and are available at reduced prices.
The main thing to consider is how to use pavers. The paver stones are applied on the outer side of the frame in layers, one above another. Each layer is then joined with another layer using a mortar and set to dry over time. For flooring purposes, put the pavers on the ground and join them together using mortar or any other sticky material.
2. Designing the outdoor dining space
The addition of an outdoor dining area is sure to add to the beauty of your house. Whether you like to have lunch out in the sun or prefer having dinner under the sky full of stars, an outside dining space equipped with a nice blend of furniture and cutlery is an excellent option. Designing an outdoor dining space with pavers is an efficient approach as it provides durability against the wear and tear caused due to harsh weather conditions.
You can opt for the pavers upon your taste and interest. For designing the dining area, all you need is some aesthetic sense to decide the material, texture, and size of pavers you need to design the area. Once you are done with pavers' buying, put them on the patio efficiently, and you are good to go.
3. Designing the outdoor fire pit
An outdoor fire pit is sure to provide a cozy and warm feeling to you throughout the year. Designing a fire pit using pavers is the most common choice for many people. Before starting with the fir pit designing, it is recommended to level the soil before laying down the pavers. While laying down the pavers, leave some space between them to pour the sticking material like the polymeric sand to help them stay together.
After placing the pavers and applying the sand, clean the excessive material dust from the surface, and let the pavers settle down firmly. Once you are done laying the paver flooring, start building the fire pit, placing pavers layer-wise, and applying mortar between them. You can use different textures and materials of pavers depending upon your interest.
Concluding remarks
The addition of outdoor living spaces like kitchens, dining areas, fire pits, etc., is guaranteed to add to the house's luxury and financial value. For designing these outdoor places, different options are available. However, pavers' use is the most common choice among people because of two main reasons: persistence and beauty.
Moreover, using the pavers for designing the outside places also incurs minimal cost. Hence, not causing major dents in your pockets. Therefore, it is highly recommended to go for the paver, especially the concrete pavers, for designing the outdoor living areas in your home.
Thank you for reading!